Search
Our
Founder

In determining the philanthropic program of the Jerome Foundation, the Directors have been guided by the artistic interests and humanistic concerns evidenced in the life of our founder, Jerome Hill.
Jerome Hill (1905–1972)
Jerome Hill was an Academy Award-winning filmmaker, painter, photographer, composer, and supporter of the arts and artists in the United States and Europe.
Born in Saint Paul, Minnesota, Jerome lived in a wide variety of places: Paris; New York City and Bridgehampton, New York; Sugar Bowl, California, and Cassis, in the South of France. The Jerome Foundation (a grantmaking entity originally established as the Avon Foundation in 1964), acknowledges these Minnesota and New York ties, while the Camargo Foundation (established by Jerome in 1967) occupies Jerome Hill's properties in Cassis, and is now used as a residency center for artists and scholars.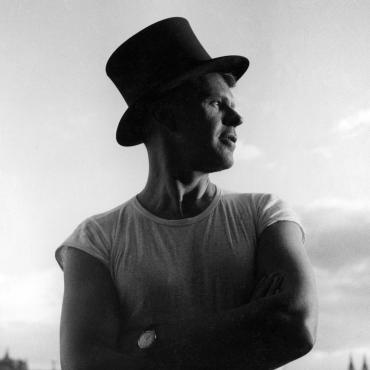 Jerome Hill died in 1972 from cancer. He left behind a wide circle of friends on both sides of the Atlantic, his partner Charles Rydell (1931–2018) and an extended and loving family. To this day, the program and values of the Jerome Foundation remain a tribute to Jerome's artistic and humanistic concerns.  
A fuller biographical essay about Jerome Hill's life by Mary Ann Caws, Jerome Hill: Living the Arts, was commissioned in 2005 as part of the Centennial of Jerome Hill's birth.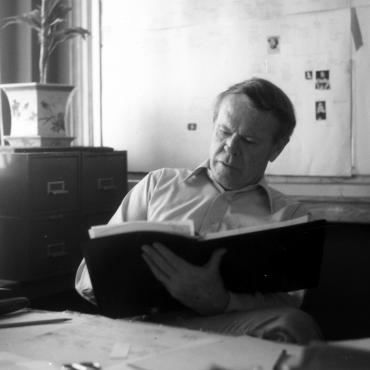 Early Life
Jerome Hill, the grandson of railroad builder James Jerome Hill and the son of Louis Warren and Maud Van Corlandt Hill, was born and grew up in Saint Paul, Minnesota. Manifesting an early interest in painting and drawing, Hill attended St. Paul Academy where, as a student, he decorated the walls of the chemistry laboratory with a series of historical murals which survive to this day. At Yale, he majored in music, creating costumes and sets for the Dramat (the undergraduate theater society) and drawings for The Yale Record (the campus humor magazine).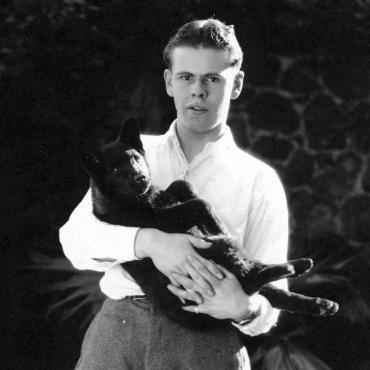 Painting
Jerome studied painting at the British Academy in Rome and at the Academie Scandinav in Paris. His paintings and drawings have been widely exhibited and are included in several private and public collections.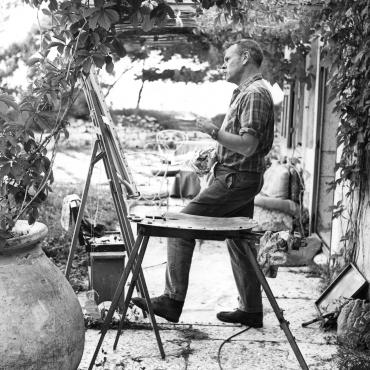 Early Filmmaking and Photography
During the 1930s in Cassis, where he went every summer to paint, Hill developed his interest in filmmaking. Using one of the first Cine-Kodak-Specials, he created a series of films experimenting with the language of cinema. After returning to the United States, he made two film shorts released by Warner Brothers: Snow Flight (1938) and The Seeing Eye (1940).
He was also interested in still photography. Influenced by what he had learned as a student of Edward Weston, he undertook a photographic essay of a tour of Greece. This collection of stills was published in 1937 under the title Trip To Greece.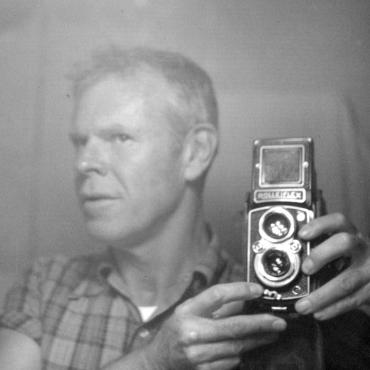 World War II
Jerome Hill served in Army served in Army film units and as a liaison officer with French forces in World War II.
Documentaries
With Erika Anderson as cinematographer, he produced and directed a film short, Grandma Moses which was nominated for an Academy Award, and a feature length documentary, Albert Schweitzer, that received the Oscar for Best Documentary in 1957.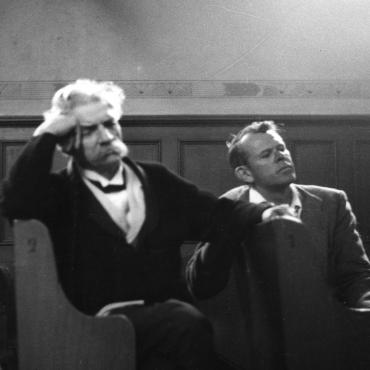 Experimental Films
Dissatisfied with the narrow confines of documentaries, Hill made his first "story" film, The Sandcastle in 1959-60. Inspired by the ideas of C. G. Jung, it was a feature length, low-budget, comedy-fantasy in black and white with a dream sequence in color that introduced a novel form of stop animation.
Subsequent films included the full-length Open The Door, Schweitzer and Bach, and a number of short hand-painted animations—Anticorrida, Merry Christmas, The Artist's Friends and The Canaries. His full-length autobiographical film, Film Portrait, was selected as an outstanding Film of the Year for presentation at the 1972 London Film Festival and won the Gold Dukat Prize at the 21st Annual Film Festival in Mannheim.
Composing
Throughout his life an avid student and creator of music, Hill majored in music composition at Yale. His interest in later years was the composition of works for the harpsichord and small orchestra. In the late 1960s, Hill began to compose the scores for his films.
Jerome Hill Papers
The extensive collection of Jerome Hill Papers is housed at the Minnesota Historical Society,
 345 Kellogg Boulevard West, Saint Paul, Minnesota 55101-1906. A finding aid as well as certain digitized papers can be accessed through the Society's website.
Jerome Hill Film Collection
The Museum of Modern Art (MoMA) houses the Jerome Hill Film Collection. MoMa's Circulating Film and Video Library has film prints of Jerome Hill's works available for rental and purchase. Information on the films is available at www.moma.org/circulatingfilm.
Descriptions below provided by MoMA. You may view the film in its entirety by clicking "Play."
Albert Schweitzer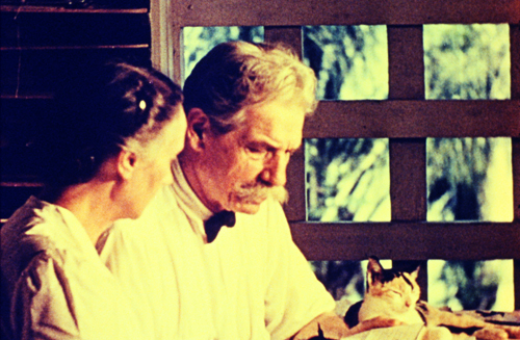 1957. USA. Produced and directed by Jerome Hill. Music by Alec Wilder. Cinematography by Erica Anderson. Music by Alec Wilder. Narrated by Burgess Meredith and Fredric March. Oscar-winning documentary traces the life and work of the French philosopher, physician, and missionary. 82 min.
The Artist's Friend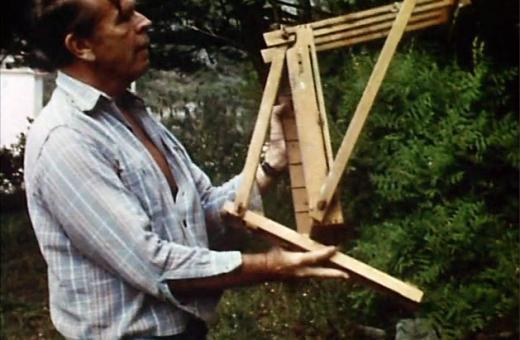 c1968. USA. Jerome Hill appears as an artist attempting to set up his easel, with frustrating results. 5 min.
The Canaries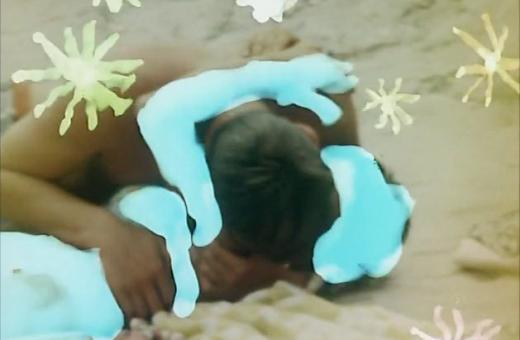 1969. USA. Live-action footage of canaries, overlaid with hand-painted effects. 4 min.
Cassis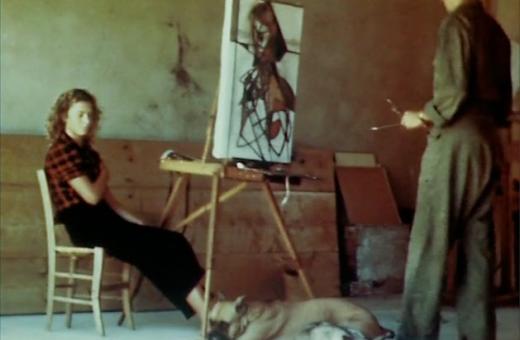 1950. A light-hearted autobiographic sketch set in Jerome Hill's home in Cassis, France, now the home of the Camargo Foundation.
Death In The Forenoon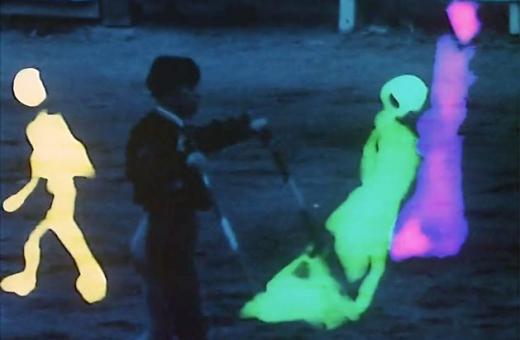 1966. USA. Footage of a bullfight, shot by Hill in 1934, hand-painted by the artist three decades later. 2 min.
Film Portrait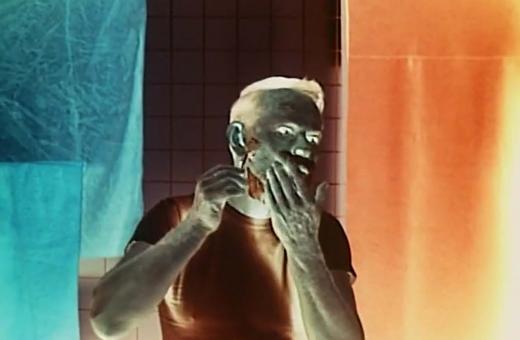 1972. USA. The artist's masterwork, a film diary in which he presents his life and milieu through old home movies and newly-staged scenes, many hand-colored and animated for emotional and psychological effect. 81 min.
Grandma Moses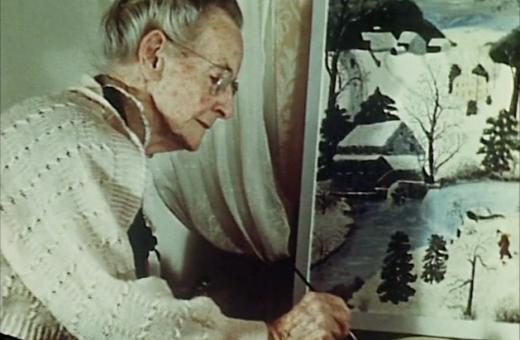 1950. Directed by Jerome Hill. A portrait of the octogenarian folk artist.
Magic Umbrella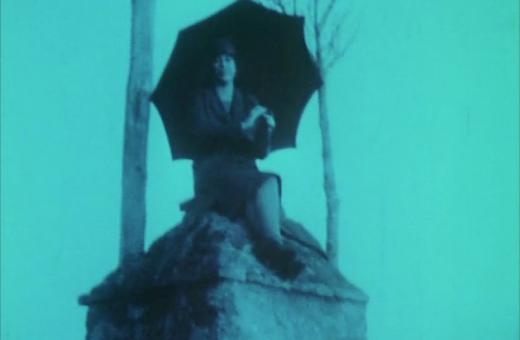 1965. USA. Hill home movies from 1927, with hand-coloring and sound added. 4 min.
Merry Christmas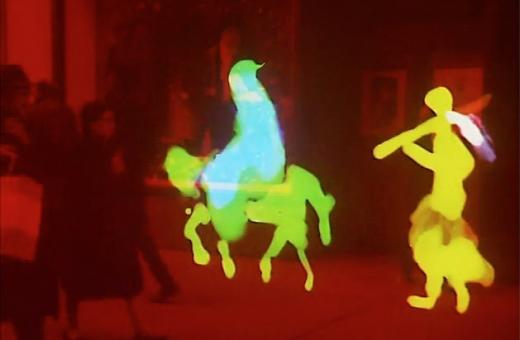 1967/69. USA. Christmas in New York City, as Mary and Joseph arrive by donkey at the Algonquin Hotel and are turned away. 3 min.
Open the Door and See All the People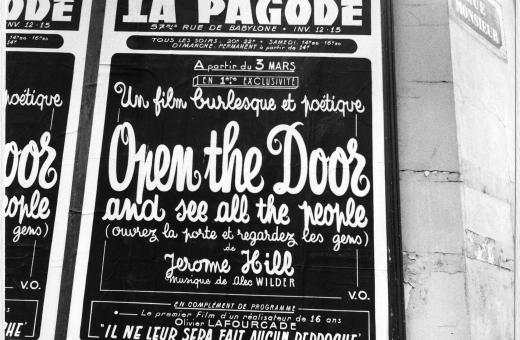 1964. USA. This ensemble piece focuses on the relationship between two aging sisters. 82 min.
The Sand Castle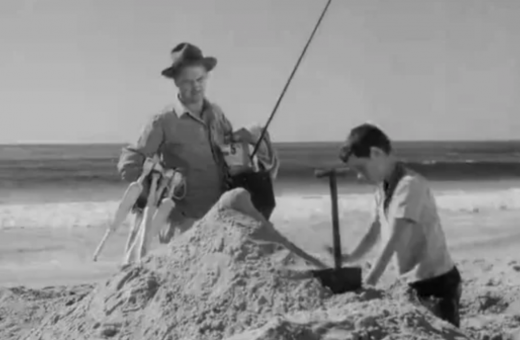 1961. USA. The Sand Castle is a fanciful film directed and written by Jerome Hill, starring Barry Cardwell, Laurie Cardwell, George Dunham, Alec Wilder, Maybelle Nash and Erica Speyer. 64 min.
Jerome Hill Music
Listen to Jerome Hill's compositions.
The Sand Castle Discussion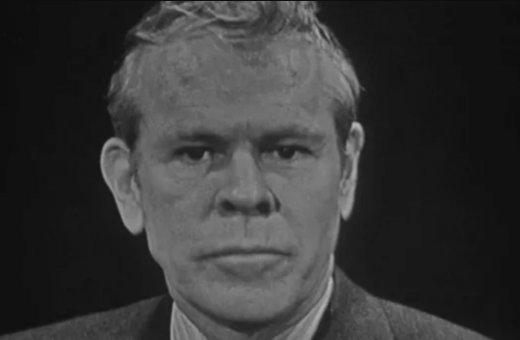 Jerome Hill is interviewed about the making of his film The Sand Castle for an episode of Camera Three in 1961. Camera Three was a weekly co-production between WCBS-TV and the State Education Department of the University of the State of New York, with James Macandrew as the Host and Moderator.
Jonas Mekas Interview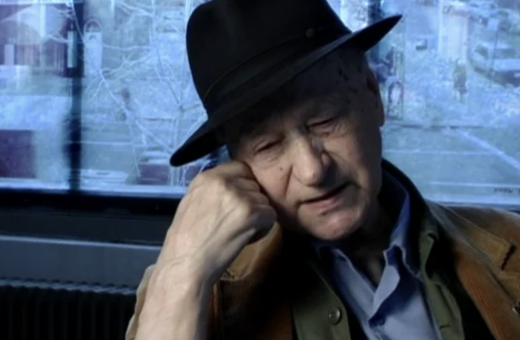 Filmmaker Jonas Mekas talks about Jerome Hill as filmmaker and philanthropist.
A Poet is Dead
Shortly after completing Film Portrait, Jerome Hill, a Renaissance man in the true sense of the word, passed away at the hands of cancer.  Jonas Mekas opened the No. 56-57 (Spring 1973) issue of Film Culture with this moving requiem.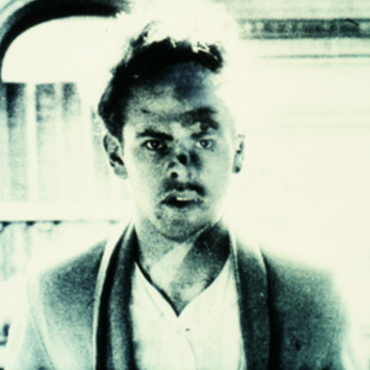 Jerome Hill Centennial Photography Exhibition Catalog
This catalog along with the 2005 exhibition was part of the Centennial celebrating the anniversary of the birth of artist and philanthropist Jerome Hill in 2005. The Harry M. Drake Gallery at St. Paul Academy and Summit School hosted the exhibition of his photography.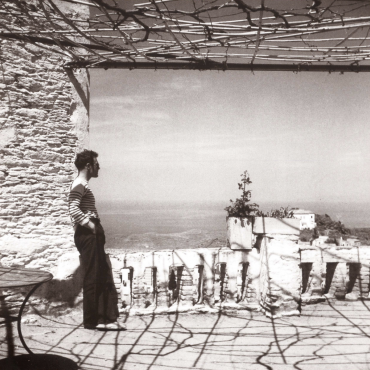 Jerome Hill: Beyond The Frame
This collection of essays was assembled by the Minnesota Historical Society for an exhibition by the same name at the James J. Hill House as part of the Jerome Hill Centennial in 2005.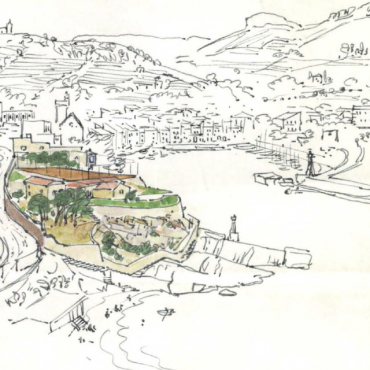 Notes on Film Portrait
Academy Award-winning filmmaker Alan Raymond writes about Film Portrait in Playback, 2004.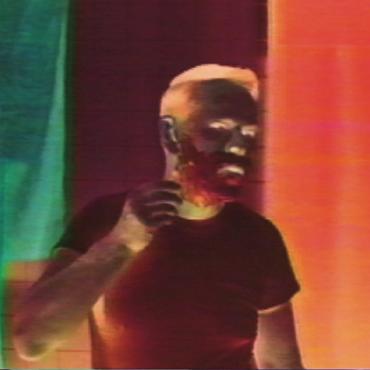 Jerome Hill: Living the Arts
In 2005, the Centennial of Jerome Hill's birth, the Foundation commissioned a biographical essay from Professor Mary Ann Caws, which it published in this illustrated booklet.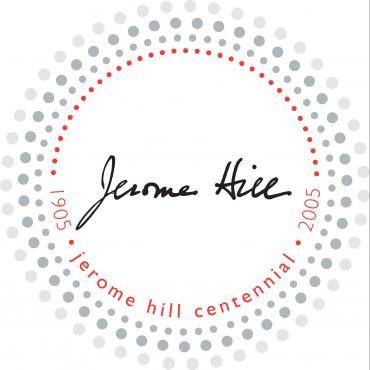 Jerome: Hill and Foundation
The Museum of Modern Art, which has Jerome Hill's films in its collection, developed this brochure in conjunction with screenings of his films in 2005 as part of the Centennial of his birth.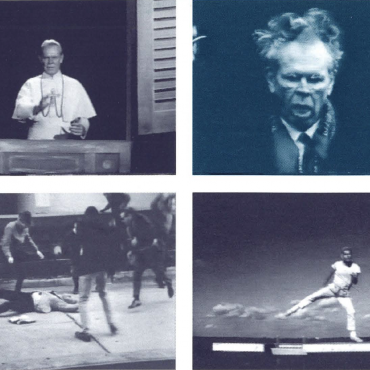 Film Culture Interview with Jonas Mekas
This 1971 interview of Jerome Hill by Jonas Mekas includes a comprehensive discussion of Jerome's films, from his earliest works in the 1930s through Film Portrait.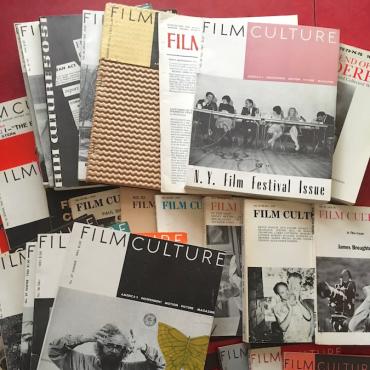 Jerome Hill: Renaissance Man
Dilettante, Renaissance Man, Intelligence Officer: Jerome Hill and His World War II Letters from France to His 'Dearest Mother,' by G. Richard Slade, provides a glimpse into Jerome Hill's family relationships and his vast and educated interests as a multi-faceted artist. Printed in Ramsey County History, 2000.
Writing on Brakhage's Songs
Jerome Hill's comments on American experimental filmmaker Stan Brakhage's Songs, a cycle of silent color 8mm films produced from 1964 to 1969. These films are seen as one of Brakhage's major works.  The article was published in Film Culture, No. 37, 1965.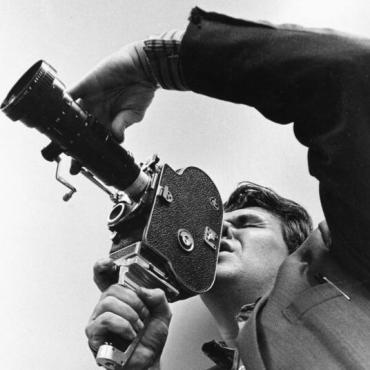 The New York Times Film Reviews
A collection of Jerome Hill's film reviews from The New York Times, including the Academy Award-winning documentary, Albert Schweitzer, Film Portrait, Grandma Moses, and The Sand Castle.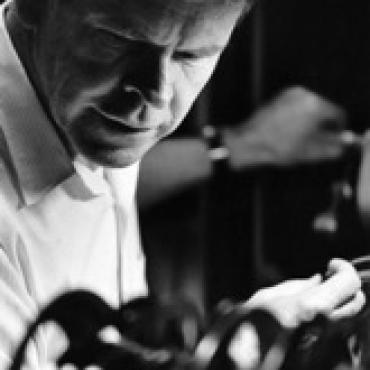 Audio Recordings of Jerome Hill
Sharing Poetry
Listen to excerpts of Jerome Hill reciting poetry. The recording was made by Brigid Berlin during a car ride from Bridgehampton to New York City on December 26, 1969. Audio courtesy of the Brigid Berlin Tape Archives. Copyright 2013. Produced by Rob Vaczy.
Nickelodeon Films and Filmmaking
Listen to excerpts of Jerome Hill talking about Nickelodeon films and filmmaking. The recording was made by Brigid Berlin during a car ride from Bridgehampton to New York City on October 13, 1969. Audio courtesy of the Brigid Berlin Tape Archives. Copyright 2013. Produced by Rob Vaczy.
Gemino's Restaurant
Hear an excerpt of a recording of Jerome Hill at Gemino's Restaurant in France. The recording was made by Brigid Berlin on May 6, 1970. Audio courtesy of the Brigid Berlin Tape Archives. Copywright 2013. Produced by Rob Vaczy.