Meet Lann Briel, Our New Program Officer
May 04, 2018
We are thrilled to welcome Lann Briel to the Jerome Foundation!
Lann is an independent film artist and media content creator. Active and passionate about the Twin Cities arts community, she has worked with Forecast Public Art, Twin Cities Public Television and most recently as Mn Artists Coordinator for the Walker Art Center. Through Mn Artists she actively worked to connect and profile regional artists, curators, collectors, and venues, fostering collaboration throughout the state. As an enrolled tribal member, she is an advocate for Indigenous rights and is interested in advancing Indigenous art and artisans throughout the contemporary art world.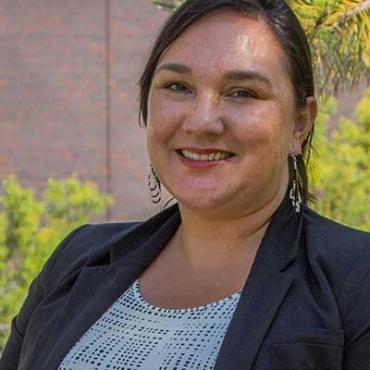 Lann holds a B.A. in Moving Image Arts from the Santa Fe University of Art and Design in New Mexico, and is a graduate of the University of Minnesota's Master of Professional Studies Arts and Cultural Leadership program.
We look forward to her starting at the Foundation at the end of May.