Jerome Hill Artist Fellowships Announced
Mar 18, 2019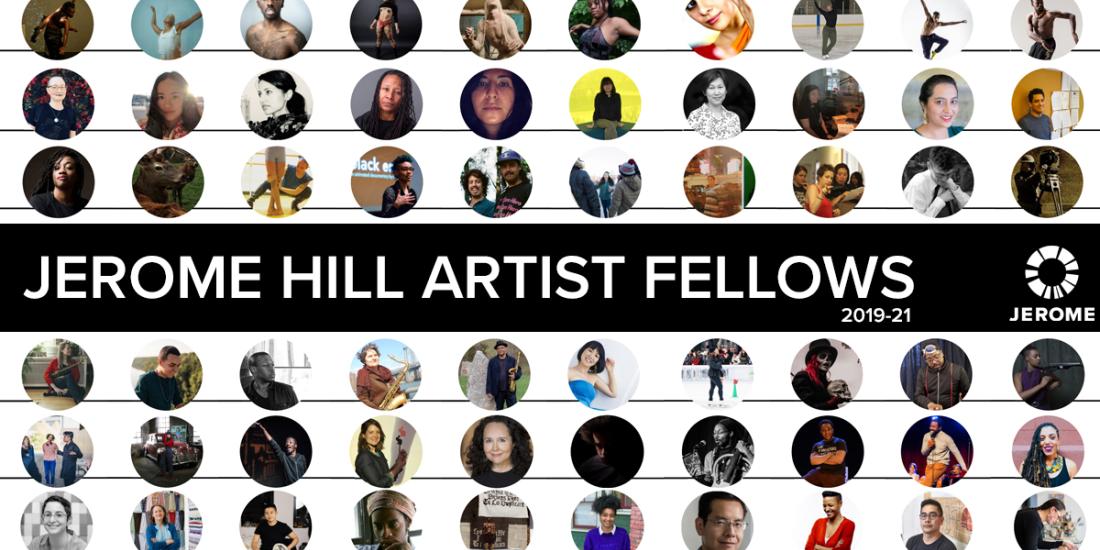 Download the Press Release PDF
The Jerome Foundation is pleased to announce the first recipients of the new Jerome Hill Artist Fellowships program. 60 Fellowships are being awarded (10 each in the disciplines of dance, film/new media, literature, music, theater/performance/spoken word, and visual arts) to early-career artists based in Minnesota and New York City.
Each Fellow will receive $40,000 over two years ($20,000 per year) in direct support to advance artistic or professional development and/or to create new work. Minnesota-based Fellows will also be offered individualized professional development guidance through Springboard for the Arts of St. Paul, while New York City artists will receive similar opportunities through the Multi-Arts Production (MAP) Fund of New York. An additional $10,000 per artist will be made available to select nonprofit organizations with which the Fellows are working during the grant period, bring the Foundation's total investment to $3.2 million over two years.
The 2019-2021 Jerome Hill Artist Fellows are listed by discipline as follows:
DANCE
Marjani Forté-Saunders (New York)
Jasmine Hearn (New York)
Raja Feather Kelly (New York)
Dustin Maxwell (New York)
Leslie Parker (Minnesota)
Pedra Pepa (Minnesota)
Ashwini Ramaswamy (Minnesota)
Deneane Richburg (Minnesota)
Darrius Strong (Minnesota)
André Zachery (New York)
FILM/NEW MEDIA
Shirley Bruno (New York)
Jason Coyle & Laska Jimsen (Minnesota)
Kerri Edge (New York)
Carrie Hawks (New York)
Adam Khalil & Zack Khalil (New York)
Naomi Ko (Minnesota)
Simon Liu (New York)
Kate Marks (New York)
Kathy McTavish (Minnesota)
Richard Wiebe (Minnesota)
LITERATURE
D. Allen (Minnesota)
Chia-Lun Chang (New York)
Pallavi Dixit (Minnesota)
t'ai freedom ford (New York)
Marwa Helal (New York)
Su Hwang (Minnesota)
Jennifer Kwon Dobbs (Minnesota)
Patricia Park (New York)
Preeti Rajpal (Minnesota)
Alejandro Varela (New York)
MUSIC
Caroline Davis (New York)
Rafael Gonzalez (Minnesota)
deVon Gray (Minnesota)
Jessica Jones (New York)
Tony Jones (New York)
Migiwa Miyajima (New York)
Alicia Hall Moran (New York)
Walken Schweigert (Minnesota)
Dameun Strange (Minnesota)
Mazz Swift (New York)
THEATER, PERFORMANCE & SPOKEN WORD
Janani Balasubramanian (New York)
Caridad De La Luz (New York)
Antonio Duke (Minnesota)
Megan Flød Johnson (Minnesota)
Kathryn Haddad (Minnesota)
Joe Horton (Minnesota)
Khary Jackson (Minnesota)
Kareem Lucas (New York)
Ikechukwu Ufomadu (New York)
Nia Witherspoon (New York)
VISUAL ARTS
Manal Abu-Shaheen (New York)
Rachel Breen (Minnesota)
Jes Fan (New York)
LaMont Hamilton (New York)
Jonathan Herrera Soto (Minnesota)
Hasabie Kidanu (New York)
Sieng Lee (Minnesota)
Glendalys Medina (New York)
Ronny Quevedo (New York)
Dyani White Hawk (Minnesota)
Discipline-specific panels, composed of artists, curators, artistic directors and arts administrators, considered a total of 1,167 applicants before recommending the 60 Fellowships to the Jerome Board of Directors for approval. In their deliberations, panels considered samples of past works submitted by panelists; the applicant's artistic goals, ambitions, motives and self-assessments of their own work; the proposed focus of the Fellowship period; and the ways in which applicants had learned from past interactions with audiences or the larger public. Applicants were also assessed in their fit with the Foundation's core values of innovation, diversity and humility, defined by the Foundation as service to a larger aesthetic tradition and/or social community.
Approval of the panel's recommendations was made by the Jerome Foundation Board of Directors at their January 2019 meeting. "We are so excited by the extraordinary social and aesthetic range of this cohort. The 2019 Jerome Fellows are taking risks that advance their practices and engage their communities in exciting ways. Over 80% identify as people of color or Native/Indigenous artists. Our only regret is that we did not have the funds available to offer even more fellowships to recognize the exuberant creativity and commitment we saw in this applicant pool," said Board Chair Linda Earle. Additional Jerome Board members include Kate Barr of Minneapolis (Vice-Chair and Treasurer), Daniel Alexander Jones of New York (Secretary), Sarah Bellamy (St. Paul, MN), Lori Pourier (Rapid City, SD), and Elizabeth Streb, Mark Tribe and Ryan Wong, all of New York.
Applicants were eligible to apply either individually or jointly to share a single award as part of a sustained collaborative. 27 Fellowships supporting 28 artists were awarded to Minnesota applicants, while 33 Fellowships supporting 34 artists were awarded to New York City-based applicants. An additional 141 were identified as Finalists by panels before their final full-day deliberations.
"A survey of more than 1,600 artists in 2016 emphasized the need for artists to have significant, flexible, multi-year support that could help them address both artistic and professional needs. This program responds directly to those most urgent needs as identified by early career artists themselves," said Jerome Foundation President Ben Cameron.
"By providing a sustained source of flexible funding over the course of two years, in combination with individualized professional development, Jerome Foundation hopes to offer artists the resources to continue vibrant and sustainable careers," added Program Director Eleanor Savage.
Applications for the 2021–2023 Jerome Hill Artist Fellowships will open in early 2020.
Additional Finalists in each field who agreed to be publicly acknowledged include:
DANCE: Hadar Ahuvia, Ephrat Asherie, Fana Fraser, Catherine Galasso, Abigail Levine, Same As Sister/Briana Brown-Tipley + Hilary Brown
FILM/MEDIA: Ivan Cortazar, Lanre Olabisi, Alfonso Rodriguez, Maribeth Romslo, Anna Samo, Dan Schneidkraut, Lily Jue Sheng
LITERATURE: Sherrie Fernandez-Williams, Hafizah Geter, Naomi Jackson, Ricardo Maldonado, Harmony Neal, Christina Olivares, Jane Rose Porter, Joshunda Sanders, Purvi Shah, Cam Terwilliger, LA Warman
MUSIC: Mario Diaz de Leon, Eric Frye, Ritika Ganguly, Jessica Meyer, Aida Shahghasemi, Tarek Yamani
THEATER, PERFORMANCE & SPOKEN WORD: Raquel Almazan, Marisa Carr, Darian Dauchan, MJ Kaufman, Gian Marco Riccardo Lo Forte, Federico Restrepo, Elizabeth Senja Spackman, Caitlin Saylor Stephens, Z Puppets Rosenschnoz: Shari Aronson & Chris Griffith
VISUAL ARTS: Inbal Abergil, Joseph Buckley, Esteban Cabeza de Baca, Onyedika Chuke, Maya Ciarrocchi, Moko Fukuyama, Kris Grey, TJ Proechel, Lina Puerta
ABOUT THE JEROME FOUNDATION
The Jerome Hill Artist Fellowship is named for Jerome Hill (1905-72), an Academy Award-winning filmmaker, painter, photographer, composer, and supporter of the arts and artists. Throughout his life, he offered financial assistance to numerous artists and humanists to continue their work and in 1964 created what is today known as the Jerome Foundation.
Today, the Foundation seeks to contribute to a dynamic and evolving culture by supporting the creation, development, and production of new works by early career/emerging artists. It focuses resources on grants to early career artists and those nonprofit arts organizations that serve them in the state of Minnesota and in the five boroughs of New York City.
ABOUT MULTI-ARTS PRODUCTION (MAP) FUND
The MAP Fund invests in artistic production as the critical foundation of imagining—and ultimately co-creating—a more equitable and vibrant society. Through grants and professional services to individual artists, MAP supports contemporary works of art that embody a spirit of deep inquiry, especially those that question, complicate, and challenge inherited notions of social and cultural hierarchies.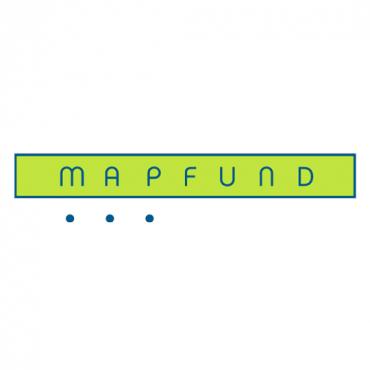 ABOUT SPRINGBOARD FOR THE ARTS
Springboard for the Arts offers resources, workshops and toolkits for artists of all disciplines to thrive, and for communities to connect to artists. Springboard is an economic and community development organization for artists and by artists. Its work is about building stronger communities, neighborhoods, and economies, grounded in the belief that artists are an important leverage point in that work. Springboard for the Arts' mission is to cultivate vibrant communities by connecting artists with the skills, information, and services they need to make a living and a life.