Search
Jerome Foundation taps respected, experienced arts leader Eleanor Savage as new president & CEO
Savage's deep connections to arts and philanthropic communities, and personal knowledge of equity issues, will advance innovative support for early career artists and arts ecosystems
ST. PAUL, Minn. (April 11, 2023) – The Jerome Foundation has named Eleanor Savage, a highly-respected and experienced arts and philanthropy leader, as its new president and CEO charged with furthering the organization's commitment to innovative and flexible grantmaking programs for early career artists and arts ecosystems that focus on equity and the role artists and culture bearers play in societal change.
"The world and the worlds of arts and culture are more complex than ever. The ways of making art and recognizing the work of artists is evolving," Savage said. "I'm deeply honored to build on Jerome Hill's legacy by connecting, listening and responding to create with artists the opportunities that further their efforts to make meaning, tell untold stories and engage in world building."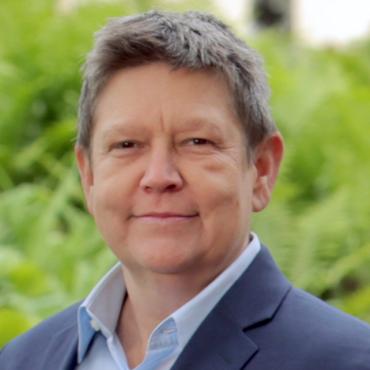 Savage, currently the Jerome Foundation's program director, will assume the president and CEO role May 1, 2023. She succeeds Ben Cameron, the private foundation's leader since 2015. He retires after a diverse career with significant contributions to the arts community and philanthropic organizations. Cameron followed Cindy Gehrig, Jerome's president for 38 years, a critical advocate in arts philanthropy for supporting individual artists.
The Jerome Foundation, founded in 1964 by the late artist/painter/photographer/composer/ screenwriter and Academy Award-winning film director and philanthropist Jerome Hill, honors his legacy through multi-year grants that support the creation, development and presentation of new works by early career artists. The foundation supports grants to early career generative artists, and the nonprofit arts organizations that serve them, in all disciplines in Minnesota and the five boroughs of New York City where Hill spent much of his creative career. A St. Paul native, Hill was a grandson of railroad builder James J. Hill.
"Eleanor embodies the Jerome Foundation's purpose and values by always showing up in the community to seek ways arts leaders and early career artists support social change through meaningful commitment to equity and addressing racism and long-term inequities," said Kate Barr, Jerome Foundation board chair and president and CEO of Propel Nonprofits.
Barr added that "as we make this important transition, we are deeply grateful for Ben Cameron's contributions, especially his leadership in re-imagining and implementing grant programs and internal systems, most notably during the pandemic, in ways that respond to seismic changes in the arts' ecosystem."
Board member Sanjit Sethi, president of the Minneapolis College of Art and Design, led the Jerome Foundation's CEO search with support from the global organizational consulting firm Korn Ferry.
"A position of this importance to our organization and its stakeholders warranted a comprehensive national search that attracted a number of impressive and highly qualified candidates," Sethi said. "From among these, we are confident and delighted with our choice of Eleanor as the right leader to guide the Jerome Foundation to its next level. She clearly understands and will sustain Jerome Hill's legacy and life-long commitment to promoting human rights."
Savage joined the Jerome Foundation in 2007. She is active in the philanthropic and arts communities as an influencer for equitable practice. She is the vice chair of the Grantmakers in the Arts Board of Directors. Savage is a media artist, activist, producer, curator and programmer and has worked collaboratively to create spaces and events that manifest cultures of care and belonging and give voice and access where there is none — space and resources for Black and Brown artists, for queer and trans artists, for justice and liberation-minded artists, for artists working on the edges and outside the lines. She initiated and organized many community-focused/artist-centered events in the Twin Cities including Naked Stages, Forbidden Fruit Radio, Vulva Riot Cabaret and Dyke Night at the Walker Art Center. She previously spent 16 years as associate director of Event and Media Production at the Walker Art Center. Savage earned a bachelor's degree in Theater and Psychology from Mercer University, Macon, Ga, and a Master of Fine Arts degree in Arts Management from Virginia Tech University, Blackbsurg, Va.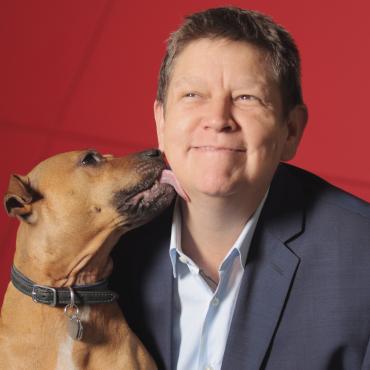 About the Jerome Foundation
The Jerome Hill Artist Fellowship is named for Jerome Hill (1905-72), an Academy Award-winning filmmaker, painter, photographer, composer, and supporter of the arts and artists. Throughout his life, he offered financial assistance to numerous artists and humanists to continue their work and in 1964 created what is today known as the Jerome Foundation.
Today, the Foundation seeks to contribute to a dynamic and evolving culture by supporting the creation, development, and production of new works by early career artists. It focuses resources on grants to early career artists and the arts ecosystems that support them in the state of Minnesota and in the five boroughs of New York City.